Judging by ancient architecture built with granite sourced from the same quarries our headstones are made from, granite can last up to 2000 years and more. The lettering which is cut into the stone will last the same length of time however the paint used to colour the lettering, like all paint will flake, fade and peel. This is easily cleaned re-painted and polished and the stone will look like new every time.
The team at Art In Stone can create
the perfect granite plaque for you.
These can be ordered in any shape, size and thickness.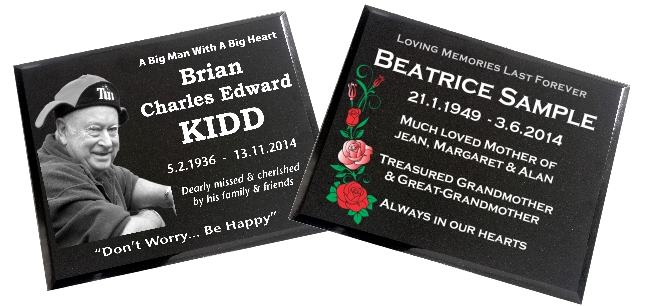 There is no job too big or to small
The team at Art In Stone recently
completed the granite plaques set into the
memorial sited next to the Taipa Bridge.